CRM Manager (m/f)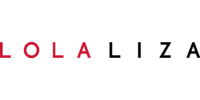 Markiesstraat 1
www.lolaliza.com
Description de l'entreprise
4 partners, 1 passion. LolaLiza developed from a desire to indulge women of all ages with affordable fashion. Which is how a 100% Belgian family-owned company that exudes a pure lust for life came into being. How it became a brand that is constantly evolving and developing. That inspires women in a whole range of countries to dare to be who they really want to be. Sexy, comfy, elegant or simply extra festive – LolaLiza knows who women are and what they need. For both those everyday times and special moments. For work and leisure alike. For their daughters, their girlfriends, mothers-in-law and work colleagues. For their feeling of style or keen eye for detail. For women who love life and who enjoy stepping out with their friends. Because women are multi-faceted, intriguing and unbelievably close to one another. And that's something to be celebrated and seen!
Description du poste
As a CRM Manager at LolaLiza you will be responsible for the development, improvement and daily coordination of our CRM strategy and program. More specifically, you will be in charge of increasing revenues as well as share of wallet, grow the brand loyalty and strengthen LolaLiza's brand image.

CRM is high on our agenda! We have CRM tooling and a lot of customer data. The challenge for you will be to turn these data into commercial use and value.

Are you an experienced CRM professional, who can grow our CRM program and turn it into a real commercial strength? Then you should definitely keep on reading! You might be the one we are looking for.

As this is a new function within LolaLiza, you will report directly to our COO and will steer an existing cross-functional project group, closely collaborating with colleagues from Marketing (E-mail Campaign Integrator), E-commerce (E-commerce and CRM Data Analyst) and IT (CRM Project Manager).

Some of your activities:

Take a leading role in the further development of the CRM strategy of LolaLiza;
Develop a full plan for all CRM communication, taking into account omni-channel customer journeys;
Work with marketing and commercial teams to ensure proper alignment on campaigns, communication, content and promotion planning;
Develop and manage all trigger-based CRM campaigns, and start including personalization and product recommendations;
Together with Marketing, coordinate the further evolution and operational execution of the LolaLiza Love loyalty program, including monitoring and reporting of all relevant KPI's;
Initiate all actions and initiatives to grow our database and customer data;
Continuously improve customer knowledge and insights, including customer segmentation;
Promote the usage of customer data in all decision-making processes within LolaLiza;
Monitor all relevant legal requirements related to customer data management and usage;
Manage the CRM budget and take full responsibility for achieving CRM results.
Profil recherché
An experienced CRM professional with a minimum of 5 years' experience in a similar role, preferably within a retail environment (fashion affinity is a plus)
You have a smart commercial instinct and have lots of energy;
You like to work with numbers and data, and know how to create value from data;
You are a digital native and familiar with omni-channel principles;
Experience with personalization/recommendation tools and techniques is a plus;
LolaLiza is a fast-fashion brand where things go fast, so working under pressure, flexible and pragmatic is what you like;
You will work a lot in teams, so strong organizational, communication and planning skills are a must;
It would be great if you speak both French and Dutch since most of your colleagues do. But we talk a lot of English too and sometimes you might hear Spanish, Greek, Slovac and German.
What we offer
A challenging and diverse position within an enthusiastic and dynamic organization;
The opportunity to develop yourself within a Belgian fashion company growing internationally;
You will start with an onboarding program so that you will know LolaLiza and our customers very well from the start;
A motivating salary package in line with your skills and your experience;
Staff discounts on the LolaLiza collections.
Interested?
Do not hesitate any longer and apply online!