Digital Advertising Lead (m/f)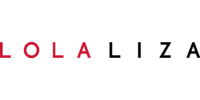 Markiesstraat 1
www.lolaliza.com
Description de l'entreprise
4 partners, 1 passion. LolaLiza developed from a desire to indulge women of all ages with affordable fashion. Which is how a 100% Belgian family-owned company that exudes a pure lust for life came into being. How it became a brand that is constantly evolving and developing. That inspires women in a whole range of countries to dare to be who they really want to be. Sexy, comfy, elegant or simply extra festive – LolaLiza knows who women are and what they need. For both those everyday times and special moments. For work and leisure alike. For their daughters, their girlfriends, mothers-in-law and work colleagues. For their feeling of style or keen eye for detail. For women who love life and who enjoy stepping out with their friends. Because women are multi-faceted, intriguing and unbelievably close to one another. And that's something to be celebrated and seen!
Description du poste
As Digital Advertising Lead you are responsible for maintaining a mix of our online marketing channels. Some examples:

Search Engine Advertising in Google Ads
Facebook, Instagram & Youtube Advertising
Affiliate Marketing
Display advertising through e.g. GDN and Criteo
Et cetera, et cetera

This will be a broad function since it will not be only SEA but will be the full mix of our online advertising channels.
Online is growing fast at Lolaliza and budgets are growing with this. Sounds cool?

Some of your activities:

The most money we spend on is on performance-based marketing through e.g. Google Ads. It means setting up new campaigns, optimize and maximize them. But also looking for more upper-funnel campaigns, improve the ROI, generate reports, et cetera.
It's not only performance marketing (80-90%) but also setting up branded campaigns and sales campaigns.
We will do some real cool projects too: Like looking at the full customer journey (cross channel) and integrate all these campaigns for better and more strategic impact. Not easy, but cool to work on and a great chance to learn.
You will help with the advertising strategy in online marketplaces like Amazon.
Sounds like a lot, but don't worry, you can use your ecommerce and marketing team members and the agencies with which we work and get more training. You can challenge them or be challenged. You are not alone!
Profil recherché
You are smart ;)
You really like improving Online Advertising Campaigns.
You have at least a Google Adwords certificate.
You have worked on many higher budget accounts and it would be cool if it is in fashion.
You are commercial and have lots of energy. You seek chances and like to jump on them.
You like working with numbers and data. We are an e-commerce team so we are data driven and have lots of it.
It would be great if you speak both French and Dutch since most of your team members do. We talk a lot of English and sometimes you might hear Greek, Slovac and German.
You like fashion.
And if you miss one of these, don't worry. We are also not perfect.
What we offer
A dynamic team where we work on leadership and empowerment.
If you want to learn (of course!) we will work on your personal development.
You will start with an onboarding program so that you will know the customers and the company very well.
Nice offices located in the heart of Brussels, near the train station Brussels Central
Personnel discounts on the LolaLiza assortment.
Interested?
Do not hesitate any longer and apply online!