Finance Director Belgium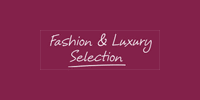 +32.497/189.172
www.flselection.com
Pays :

Belgique

Région :

Bruxelles

Province :

Ville :

BRUXELLES
Catégorie :

Type de contrat :

Type d'emploi :

Plein temps

Salaire :

Offre Gold (>60KE)

Votre expérience :

2 à 5 ans

Date début :

Asap

N° de référence :

MFGI0711

Langue :

Néerlandais(Courant)
Description de l'entreprise
Cabinet de conseil et de recrutement spécialisé dans le secteur du retail, de la mode et du luxe, Fashion & Luxury Selection partage, avec ces métiers, une même exigence : la qualité.

Nous recherchons actuellement un (e) Finance Director pour un de nos clients internationaux.
Description du poste
We are looking for a Finance Director to join our team in the Belgium !
In this role you will be leading all relevant financial topics and be part of the Belgian management team.
Your focus will be to take ownership of the design of the Belgian financial structure, headcount and processes together with the Business Controller and experienced finance team based in Cologne.

What you'll do:

Lead all budgeting, forecasting, financial modeling, and reporting initiatives throughout the Company;
Provide strategic and operational support to the Cologne- based CFO;
Work closely with your colleagues in the management team in order to provide detailed data and analysis that results in effective decision making;
Meet regularly with cross-functional business leaders to ensure alignment with strategic financial and operational initiatives;
Develop benchmarks to measure overall performance of the company by customer, products, and business unit;
Track results versus business case; update financial projections and tie into forecast, annual plan and long range plan;
Partner with the Cologne-based IT department to enhance integrations across current and future information systems;
Manage a team of 15 people.
Profil recherché
What you'll need:
• Extensive experience in various financial roles within either Retail, Hospitality or FMCG;
• Completed degree in Financial Management or Business Management;
• Proven expertise in sales/revenue models such as – cost/margin/seasonal fluctuations/Sales drivers;
• Hands-on mentality, practical approach, able to "translate" financial items to peers in the Belgian team;
• A pro-active management approach, problem-solving mentality and a natural eye for detail;
• Proven experience in Financial reporting/forecasting/cash flow management as well as Business Case management/ROI/Opex/Capex;
• Fluent in both French and Dutch and English



Contact
Marianne Fraeys