Multichannel Collaborator "Germany"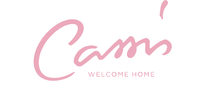 reference : "Multichannel Collaborator"
www.paprika-shopping.be
Pays :

Belgique

Région :

Région wallonne

Province :

Ville :

WAUTHIER-BRAINE
Description de l'entreprise
Do you like fashion and E-commerce? Become part of the digital revolution of a major fashion retailer. With a strong online basis help to develop and grow the online experience and ecommerce sales in 5 countries.

Cassis / Paprika is 100% Belgian company based in Wauthier Braine. We have more than 150 stores in Belgium, Luxemburg, France, Netherlands and Germany. Become part of a growing E-commerce department that is developing working hard on building an omnichannel experience for our clients. Help be responsible to drive our online international expansion and be part of a small team.

Cassis & paprika has kept its familial atmosphere while growing. The active participation, responsability and respect are key values within Cassis / Paprika. Cassis / Paprika would not be there without its people!
Description du poste
You will help to grow our development in Germany by working transversally with the different departments and ensuring that our different sales channels (Own website/Market places/ Partnership shop in shops) in Germany are optimally exploited. As a team player you are pro-active and a team player working together with the different departments that can impact sales in Germany.

You will act as specialist of the German market and support us in further developing our own e-commerce website to be optimally adapted to the different specifities of the German market.
Furthermore you will act as our first line of contact with the different market places and shop in shops ensuring that we are regularly in contact with them and finding ways to help us in growing this business.

You will be joining a small team with a very dynamic growth approach and short descision lines. We have very strong ambitions to grow our online sales in Belgium and abroad and through different sales channels;

•You are a part of the ecommerce team
•Play an important role in day-to-day operations of our German webshop
•Localize all the communication on our webshop for the German market
•Build the different mails that exist and adapt send them to our German client base
•Advice us on how to better adapt our website to the german market and where we can improve
•Be the first line of contact to our different german partners (market places and shop in shops) to continue drive the business
Profil recherché
- Bachelor
- Bilingual knowledge of at least French / German required
- You have at least 3 years experience in an ecommerce environment
- Experience in Photoshop and mailing tools (preferably selligent)
- + point : A good knowledge of the German e-commerce market
Recommandations
What we can offer:

- Cassis / Paprika offers you a varied function in an international environment with a enthousastic team, a compensation in line with the job and the possibility to develop your competenties