PR - Marketing - Community Manager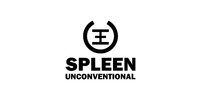 455 MECHELSESTEENWEG 1950, KRAAINEM
www.spleenwear.com
Pays :

Belgique

Région :

Région flamande

Province :

Ville :

KRAAINEM 455 MECHELSESTEENWEG 1950 KRAAINEM
Catégorie :

Type de contrat :

Type d'emploi :

Temps partiel

Salaire :

Paid

Expériences :

Etudiant

Date début :

Open

Langue :

Francais(Bon niveau)
Description de l'entreprise
Spleen unconventional is a luxury fashion house offering high end ready-to-wear for men and women. Distinctive, audacious and unconventional, the brand unfollows fashion industry standards and plays around taboos in an off-putting and satirical style through its luxury streetwear clothing line.The Spleen holds many definitions but it sim- ply translates into an existential emptiness that humans are trying to ll to justify their presence down here. Omnipotent, this void is often filled with beauty, love and happiness but as often with excesses, vices and sadness.
Spleen was born out of this turmoil and repre- sents this willingness to betray this unsteadi- ness by providing an emotional based cloth- ing line that leads its adopters to evade this vacuity and access an unreachable ideal.
Lacking conformity, boldly distinctive, the identity of the brand is personified through the attitude of the individuals who wear it. They are provocative, rebels, ambitious and differ themselves from the average by wear- ing Spleen unconventional.
Description du poste
Spleen unconventional offers this great opportunity to come and work for a high end streetwear brand. Join this small but dedicated and passioned team in a great working environment in Kraainem. Learn how to be result oriented and become the leader of a business unit within the company. As Pr/Marketing/community manager you will be in charge of the online and offline communication and marketing strategy of the group. In direct contact with clients, organise press conferences, manage close relation with press and magazines. lead the social content of the brand... Become an asset to this company and you will get hired.
Profil recherché
Communication and marketign skills, knwoledge of social networks, writting and editing skills, Independent, result driven, Sales oriented, french or english speaker, NL is a plus but not needed