Senior Merchandiser And Sales Analyst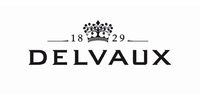 027380040
www.delvaux.com
Pays :

Belgique

Région :

Bruxelles

Province :

Ville :

BRUXELLES
Catégorie :

Type de contrat :

Type d'emploi :

Plein temps

Votre expérience :

5 à 10 ans

Langue :

Francais(Courant)
Description de l'entreprise
Fondée en 1829, la maison Delvaux est la plus ancienne maroquinerie de luxe au monde. Le succès de ses collections tient au savoir-faire exceptionnel, au choix des cuirs de la meilleure qualité et à un design d'une élégance à la fois intemporelle et contemporaine.
Description du poste
Part of International Merchandising and Sales Analysis team, you will oversee the forecasting process and coordinate local merchandisers to optimize sales and stock within financial guidelines. You will also consolidate and analyse boutique and product performance and worldwide price positioning.
Profil recherché
I. Forecasting and order management
Forecasting:
Overseen the forecasting process and coordination of HQ involved departments and local merchandisers according to the intern schedule.
Consolidate pre-forecast analysis on a product and area/boutique level and optimize automatic reporting.
Interaction with product department to synthetize guidelines and support the work of each area
Back and forth with local merchandisers to respect guidelines and taking into account local specificities.
Progressive consolidation of worldwide forecast and regular update with Supply Chain and Product department.
Order Management:
Proactive management of worldwide orders according to boutique and product performance and following updated delivery planning information.
Forecast revision according to budget updates
Drive worldwide stock balancing
Delivery planning follow up and cancellations coordination
Boutique openings updated schedule and impact on orders
II. Sales Analysis & reporting
Consolidation of sales data and comments from all areas to issue a synthetic weekly commercial analysis
Analyse sales data and comments from all areas and product analysis to issue a detailed monthly commercial report (quantitative and qualitative)
Dashboard implementation to follow up best-sellers and seasonal product performance, and analyse stock levels.
III. Pricing
Regular worldwide competition check and analysis
Seasonal exchange rate and positional recommendation
Issuing seasonal price lists for all markets
Profile:
Master degree
A total of approx. 7 years of experience including a first significant one of approx. 3 years in a similar function (high end or luxury environment).
Strong analytical skills and excellent knowledge of excel
Luxury affinity, leadership, proactive and flexible, team player
French and English
Contact
Ophélie Heeren