Verkoper/Ster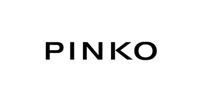 Schuttershofstraat 27 2000 Antwerpen
0032471179695
032310006
www.pinko.it
Pays :

Belgique

Région :

Bruxelles

Province :

Ville :

BRUSSEL
Catégorie :

Type de contrat :

Type d'emploi :

Plein temps

Votre expérience :

0 à 2 ans

Langue :

Francais(Courant)
Description de l'entreprise
Launched in the early 1980s by Cristina Rubini and Pietro Negra, PINKO is a contemporary fashion brand with an Italian spirit.

Creativity and quality are central traits to the PINKO brand, expressed in both its forward-looking collections and its cutting-edge retail concepts. These combined factors led to international success and PINKO now possesses a global network of flagship stores, each with unique and distinctive designs. The label is also stocked at a number of leading independent boutiques, shown alongside some of the world's finest designer brands. The company's expansive headquarters in Fidenza are equally notable. Designed by leading Italian architect Guido Canali, the offices offer state-of-the-art technology yet are set against a picturesque green landscape. A unique structure, it reflects PINKO'S constant quest for innovation, peerless Italian quality and personalized customer service.
Description du poste
Voor onze nieuwe winkels in Brussel zoeken wij nog ervaren en gemotiveerde verkopers/sters .

We are looking for a motivated sales assistent for our store in Brussels .
Profil recherché
Steeds op de hoogte van de laatste nieuwe trends
Goede styling capaciteiten
vlot in omgang met klanten
zeer goede capaciteiten om een vast klienteel op te bouwen
flexibel en betrouwbaar
kennis visual merchandisng
verzorgd voorkomen
gedreven en gepassioneerd door verkoop
goed in teamverband kunnen werken
liefst tweetalig (nederlands + frans)
Recommandations
Goede kennis nederlands en frans.
Contact
Hermans Kim