Quality Assurer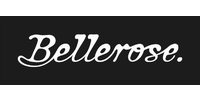 www.bellerose.be
Pays :

Belgique

Région :

Région flamande

Province :

Ville :

DILBEEK
Catégorie :

Type de contrat :

Type d'emploi :

Plein temps

Expériences :

2 à 5 ans
Description de l'entreprise
For over 20 years, Bellerose offers casual fashion clothing for men, women & children.
Born from a passion for authentic, its products reflect the style and requirements of those who are cosmopolitan, urban and informal. The company is presented in Belgium and abroad through its own flagship stores and a network of high-quality multi-brand partners.

Working at Bellerose offers you an exciting yet rigorous and precise world where every detail counts. Join us and share our value: authenticity, sharing, respect for individuality, simplicity, proactivity and creativity.
Description du poste
We are currently looking for a QUALITY ASSURER to join our team.The quality assurer reports to the Operations Director and assures the quality of all Bellerose products with respect to the product-specifications given by the product-developers.

The key responsibilities of this role are:
•Checking the collections (men, women, kids) in terms of quality-optimization during the whole industrial production-process;
•Checking the quality and technical characteristics of the fabrics & trims before production;
•Inspecting quality regarding the conformity of the pre-production and pre-shipment-samples;
•Inspecting quality of the finished goods ;
•Coordinating and organizing the inspections by our Quality-controller;
•Communicating and negotiating with the suppliers regarding product-quality.
Profil recherché
· You have a technical fashion degree (Bachelor);
· You have a first experience (min 2 years is mandatory) in the apparel product-development or quality assurance of woven, knit or circular knit and this regarding:
o finishing-techniques and fittings (Men, Women, kids)
o technical knowledge of fabrics and materials;
· You have good skills of current computer-programs such as MS office;
· You are a team player and can communicate easily with colleagues, clients, partners…;
· You have a good personal organization and strong administrative skills;
· You are analytic and have a keen eye for details, a good color view and strong overview;
· You are fluent in Dutch, English and French;
· You have a driver's license B and are ready to travel frequently from Groot-Bijgaarden to East-Flanders.