Sales Promoter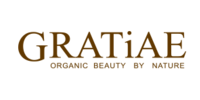 Galerie du Roi - in Saint Huber Gallery
025025348
www.gratiaeeurope.com/
Pays :

Belgique

Région :

Bruxelles

Province :

Ville :

BRUXELLES
Catégorie :

Type de contrat :

Type d'emploi :

Plein temps

Salaire :

Commission basis

Expériences :

Etudiant

Date début :

Immediately

Langue :

Francais(Bon niveau)
Description de l'entreprise
Our unique, organic and natural formulations are developed by a research and development team who collaborate with international scientific research laboratories to identify and extract oils and plant compounds for use in our products together with the Gratiae Thermo mineral water to reach optimum benefit.
Combining old world knowledge of plants, herbs and oils, organic and natural farming, and modern day technologies and expertise to bring your skin the best ingredients the earth has to offer.
Description du poste
Job Opportunity in a luxurious cosmetic company as a Sales Assistant.
Responsibilities:
-Advertise the product;
-Interact with international customers;
-Sell the product.

Availability:5+ hours every day (5 -6 days/week).
Location: In the heart of the Brussels, Galerie du Roi.
Salaries varies in function of performance and previous experience and in function of sales.
Profil recherché
Requirements:
- A member of EU country or a possession of working permit.
- English or French language is required.
- Motivation to work and inspire
- Confident, as you will need to search by yourself the customers and to sell them.
Recommandations
Competitive salary in function of performance.
Contact
Anna