Store Manager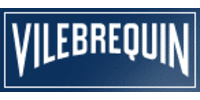 TRB Belgique SPRL, Avenue du Port 86c, box 204, 1000 Bruxelles
www.vilebrequin.com
Pays :

Belgique

Région :

Région flamande

Province :

Ville :

KNOCKE-HEIST
Catégorie :

Type de contrat :

Type d'emploi :

Plein temps

Salaire :

To be discussed

Expériences :

5 à 10 ans

Date début :

August-September

Langue :

Anglais(Courant)
Description de l'entreprise
Since being founded in St Tropez in 1971, Vilebrequin has always cultivated a spirit of refined elegance and fantasy. Perfectly tailored and always in style, Vilebrequin swimsuits have become a natural choice for generations of clients including celebrities, athletes, world leaders, royalty and influencers alike. Today, Vilebrequin continues to celebrate the art of living in the sun with a new women's line that includes swimwear, ready-to-wear and accessories, always with the same ambition; make Summer last all year long!
Throughout its exceptional history, the brand has remained true to its original spirit and values. Today this spirit can be found around the world, from New York to Beverly Hills, from Paris to Saint-Barthélemy, from Porto Cervo to Rome. Vilebrequin's collections are bathed in summer 365 days a year. Season after season, Vilebrequin promises elegance for the holidays, passing on a lasting idea of pleasure, from father to son and mother to daughter.
Description du poste
MAIN RESPONSIBILITIES

As Store Manager, you will be base in our Knokke store and also supervise the one in Antwerp (once a week).

You will have to:
-Be accountable for achieving the store's sales targets. This induces keeping a close eye on the KPI's, and deploy the necessary efforts and strategies to reach them.
-Be in charge of managing and developing a performance-driven sales force. This involves training the sellers, while following the guidelines given by the group.
-Master luxury standards to provide a qualitative customer experience.
-Be knowledgeable about every product to ensure successful sales.
-Be up-to-date and apply the merchandising and maintenance standards stated by our brand.
-Ensure the store's operating activities (receiving, shipping, and ordering).
-Build or reinforce brand loyalty among customers, and develop a CRM.
Profil recherché
SKILLS & EXPERIENCE REQUIRED
To fit the dynamics of our brand, we are seeking for someone:
Gifted with strong interpersonal and customer service skills.
Driven by the desire to challenge him/herself with a new environment.
Detail-oriented, rigorous and reliable.
Flexible and who can make him/herself available to work on week-ends and holidays.
Able to infuse a positive dynamic to our team.
With solid experiences in the premium/luxury ready-to-wear-retail.
Contact
Lisa Hirsch