Store Manager - Gent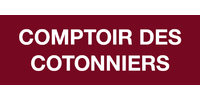 www.comptoirdescotonniers.com/
Pays :

Belgique

Région :

Région flamande

Province :

Ville :

GAND
Catégorie :

Type de contrat :

Type d'emploi :

Plein temps

Expériences :

2 à 5 ans
Description de l'entreprise
Since the opening of the first stores in 1995, Comptoir des Cotonniers is the French Fashion exception.

Faithful to its personality, the brand is a mix of a subtlety and contrast, proposing a French vision of lifestyle. The collection is inspired by timeless chic and parisian modernity.

Comptoir des Cotonniers is part of the Fast Retailing's group, the 3rd largest apparel retail companies.
Description du poste
Your main missions as a Store manager for Comptoir des Cotonniers are:

-Team management: Recruiting, onboarding, training each team member. Give an opportunity to anyone to be promoted in your store or area.

-Turnover development: Following the KPI's and give them meaning. To set up inspiring and inspired action plans. You also should be a real commercial booster for your store.

-Product management: To analyze your sales by product family, to optimize your stock to give best opportunities, to control loss prevention, to make a good merchandizing and windows according to guideline, to follow regularly replenishment.
Profil recherché
Your energy and your natural leadership allow you to drive your team toward ambitious objectives, and to be appreciated by your customers.

Thanks to your taste for challenge, you have reached qualitative and quantitative results during your last experiences.

Role model and detail focused, you follow the processes and share your best practices.

If you feel like growing up at Comptoir des Cotonniers, we are proposing you an ambitious training plan and nice promotion perspectives !